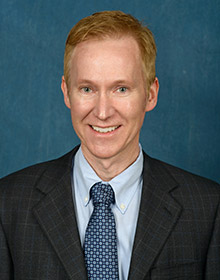 William Culviner, MD, FACS
Specialty:
Otorhinolaryngology (ENT)
Address:
201 Boston Post Road
Waterford, CT 06385
Dr. Culviner graduated magna cum laude from Lafayette College in Easton, Pennsylvania. He obtained his medical degree as a U.S. Naval Officer from USUHS: F. Edward Hebert School of Medicine in Bethesda, Maryland. His internship was completed at the Naval Medical Center in Portsmouth, Virginia. He completed his residency at the National Capital Consortium of Walter Reed Army Medical Center and National Naval Medical Center. Dr. Culviner most recently completed his distinguished naval career at the Naval Ambulatory Care Center in Groton, Connecticut where he served as the Head of the Department of Otolaryngology.
Dr. Culviner is certified by the American Board of Otolaryngology, a Fellow of The American Academy of Otolaryngology – Head & Neck Surgery, a Fellow of the American College of Surgeons and has attending staff privileges at Windham and Backus Hospitals.
Visit the Ear, Nose & Throat Associates of SECT Medical website »