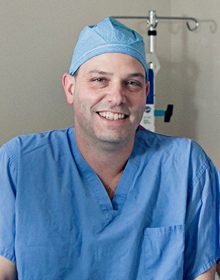 Specialty:
Otorhinolaryngology (ENT)
Address:
201 Boston Post Road
Waterford, CT 06385
Dr. Dellacono earned his bachelor's degree from the University of Connecticut in 1989, received his medical degree in 1993 from the University of Connecticut and also completed a five-year Otolaryngology training program at UCONN. He joined Ear Nose and Throat Associates of Southeastern Connecticut in 1998. He has a Board-Certification from the American Academy of Otolaryngology-Head and Neck Surgery, and offers quality care in all areas of ear, nose and throat disorders. He has a particular interest in the surgical management of thyroid and sinus disease, as well as a full scope of pediatric ENT disorders. He is from Rockville, CT and currently resides in Stonington with his wife and three children.
Learn more about ENT of SECT: