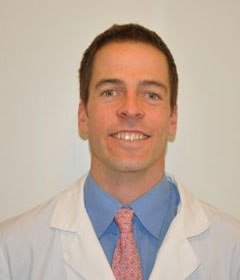 Specialty:
Otorhinolaryngology (ENT)
Address:
119 Layfatte Street
Norwich, CT 06360
Dr. Gregory Lesnik is a 2009 Board Certified Ear, Nose and Throat/Head and neck Surgeon and a 2008 graduate of Yale-New Haven Hospital department of Surgery, Service of Otolaryngology, Head and Neck Surgery residency program. Aside from his years of medical school, Greg is a lifelong resident of the state of Connecticut. Greg has had medical research studies published in journals such as The American Journal of Rhinologyand The Journal of Otolaryngology/Head and Neck Surgery. He has presented his research at the national Academy of Otolaryngology meeting in Washington, D.C. in 2007. More recently he authored a chapter "Dizziness and the Vestibular System" in the Handbook of Otolaryngology.
Dr. Greg Lesnik is currently accepting patients with problems related to the face, ears, nose, and throat, and tumors or lesions of the head, neck, and skin. Dr. Lesnik has a special interest in facial skin tumors or lesions requiring reconstruction, facial plastics and cosmetic surgery, thyroid diseases and dizziness.