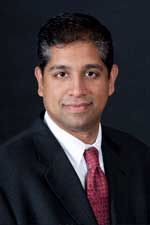 Specialty:
Plastic Surgery
Address:
5 Davis Rd. E
Old Lyme, CT 06371
Dr. Vinod V. Pathy is a double board-certified plastic surgeon specializing in aesthetic and reconstructive surgery in Connecticut. His background, results, and commitment to safety and patient satisfaction have made his practice in high demand. His attention to both the artistry and the science of plastic surgery fulfills the needs that his patients desire.
Dr. Pathy was educated at Yale University where he received a Bachelor of Science degree with an intensive concentration based upon his research and thesis in neurobiology. He subsequently graduated from the highly esteemed Temple University School of Medicine in Philadelphia where he developed a passion for plastic surgery. He then completed a rigorous General Surgery residency, including Chief Residency, at the prestigious Montefiore Medical Center/Albert Einstein College of Medicine and its affiliates in New York City. He was selected to continue his training in Plastic and Reconstructive Surgery at Montefiore, having been chosen for one of only a handful of sought-after positions in New York City. He has had the honor of being trained by numerous internationally renowned pioneers in the field of plastic surgery throughout his career, including those at the acclaimed Manhattan Eye, Ear & Throat Hospital.
Dr. Pathy currently serves as the Director of Breast Reconstruction Services at The William W. Backus Hospital in Norwich, Connecticut. His practice is one of only a highly select number of practices in Connecticut to offer the technically advanced DIEP (Deep Inferior Epigastric Perforator) microsurgical flap breast reconstruction. He additionally performs elective procedures at River Valley Ambulatory Surgery Center in Norwich, Lawrence & Memorial Hospital in New London, Middlesex Hospital in Middletown, Bristol Hospital, and Yale-New Haven Shoreline Medical Center in Guilford. Though he performs extensive reconstructive surgery, Dr. Pathy also performs a wide array of surgical and non-surgical facial and body aesthetic procedures as well.
A published author and speaker regarding both aesthetic and reconstructive topics, Dr. Pathy is a Diplomate of the American Board of Plastic Surgery and a Diplomate of theAmerican Board of Surgery. He is also a Member of the American Society of Plastic Surgeons, the Northeastern Society of Plastic Surgeons, the Connecticut Society of Plastic Surgeons, and a Fellow of the American College of Surgeons. His extensive experience in the area of breast reconstruction has allowed him to be the first plastic surgeon in Connecticut to utilize the "gummy bear" silicone implants for reconstruction following FDA approval.
His commitment to excellence has led to him being honored by his peers as a Connecticut Magazine Top Doc 2015 and Connecticut Magazine Top Doc 2016.